Cry Havoc has been a signature wargame for the last 30 years. This site is a tribute to an aesthetically-pleasing game that is not outdated at all.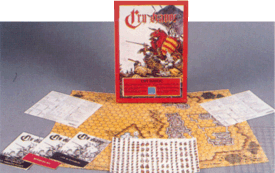 A new tactical game to simulate the conquest of Southern Italy and Sicily by the Normans in the 11th Century. This should be the ideal introduction to the world of Cry Havoc if you can no longer find the original boxed games.
Finally available!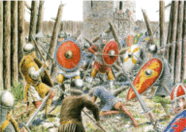 We found the original artwork for the Eurogames' Fortified Harbor that never got published. Maps and counters have been recreated for your pleasure.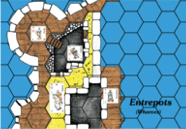 Numerous extensions featuring new maps, counters and scenarios have been created by various community members to renew the interest for the series and provide exciting tactical possibilities.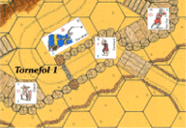 You can now acquire maps and counters that are part of the various extensions presented on this site!
We ship worldwide.
Locate the fans of Cry Havoc who purchased an article in the Shoppe!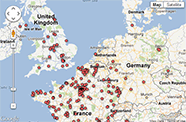 > December 5, 2013
- GUISCARD is finally available and can be ordered from the Shoppe for 64€ (or approx. £54, or approx. $87).
- GUISCARD will not ship until the week of December 16 due to a very high level of backlog to clear in the meantime.
- We have 2 new resellers in addition to Noble Knight in the USA: Spirit Games in the UK and Hexasim for Continental Europe. They should have GUISCARD available within one week.
> November 9, 2013
- GUISCARD is going to print next week and will be available early December. Its price in the Shoppe will be 64€.
> October 5, 2013
- Box artwork for GUISCARD.
- Third overlay to cover the castle.
- Modified Play Sheets to include the feedback of the community members who are testing the rules.
- New presentation page for GUISCARD in Spanish.