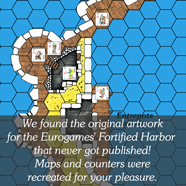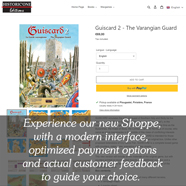 > January 10, 2022
- You can now pre-order DIEX AÏE 2! The game will be available in February in 2 versions: The full box set and the upgrade kit, for those of you who already own the first version of the game..
> December 23, 2021
- The Norman knights for SHERWOOD are now posted, including the Sheriff of Nottingham and even Ivanhoe!.
> December 15, 2021
- The presentation page for SHERWOOD, our next game is live. Discover the new maps and the first illustrations of Robin Hood, Little John, Friar Tuck and a few oher Merry Men.
- DIEX AÏE 2 is with the printer, but we won't get the game back until early February, due to the global paper shortage situation.
> November 22, 2021
- Our Year End promotion is now active! You will get 10% discount on any article in our Shoppe. Just use the promo code CHF2021 to get the discount applied to your order at check out.
- Leave a comment about our games in our Shoppe and you will be added to a raffle to win a free copy of DIEX AÏE 2!